Description:
This dual lobed planetary nebula has a neutron star at its centre, and a companion M class star which contains three terraformable high metal content worlds, one of which is landable. Also of interest is planet B 9, which has a tenuous sulphur dioxide atmosphere and one bacterial species. From planet B 12 Commanders can view the Hollow Veil Nebula distorted by the gravitational lensing of the central neutron star.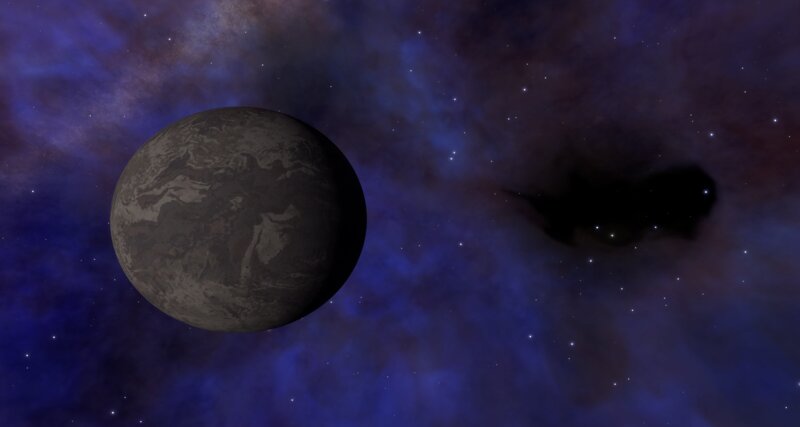 From a certain angle the nebula looks like a pair of dice being rolled from the hand of god, represented by the nearby Hollow Veil Nebula, which originally was pink but has since gone dark.
The 20th century physicist, Albert Einstein, famously remarked that "God doesn't play dice with the universe". Neils Bohr, another physicist of the time, admonished Einstein not to tell God what to do, reminding him that evidence trumps theory.