Description:
Body 4 d in Graea Hypue MC-C d65 hosts Roseum Brain Trees. The moon has a thin water-rich atmosphere, which produces soft blue colours in the sky. The body has rocky rings, which further enhances the sights to be seen here. Moreover, since the moon orbits its gas giant parent at a high inclination (-67.74°), the rings of its parent are easily visible.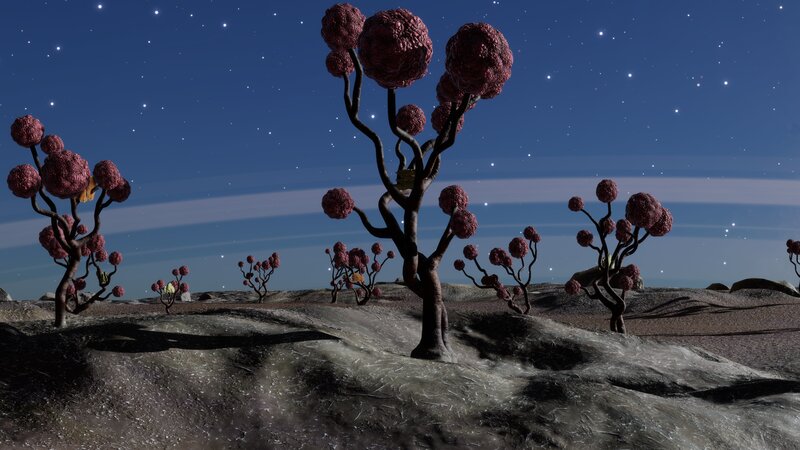 As of 3309-10-11, there are only two known thin water-rich atmosphere bodies with Brain Trees on their surfaces, and only one of them has rings.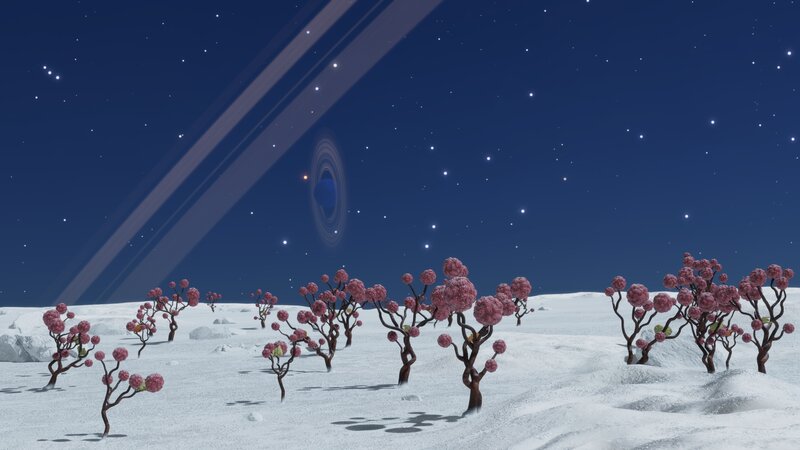 This moon also hosts surface volcanism (minor nitrogen magma), and another species, Bacterium Omentum. With a bit of luck, explorers can find all three features in one location.