Description: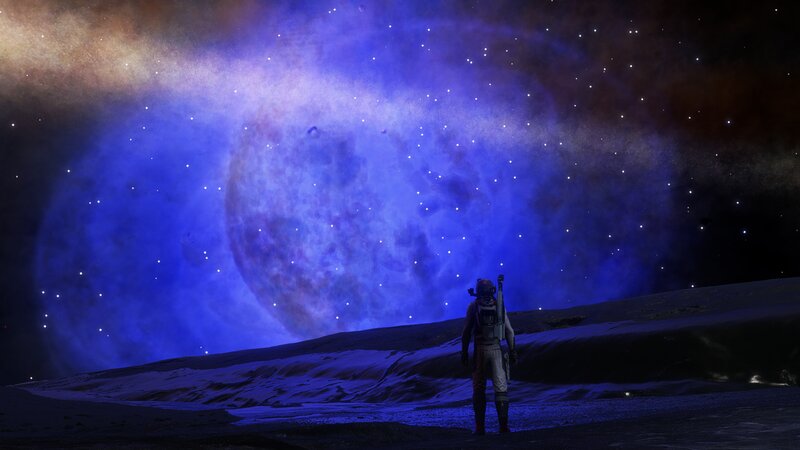 This system was first submitted to the Galactic Mapping Project as a typical double-lobed blue planetary nebula surrounding a neutron star. It was notable for being home to water-based life on a pretty ringed water world.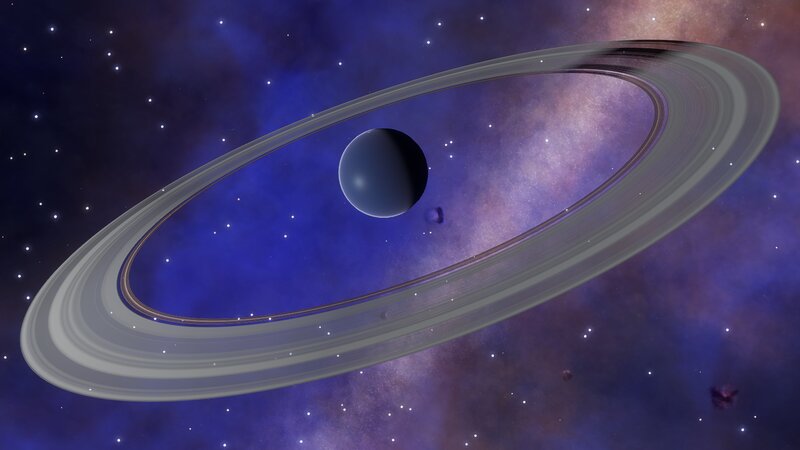 In 3305 Commander Driftalot discovered P02-type Anomalies alongside Solid Mineral Spheres in the rings of planet 1.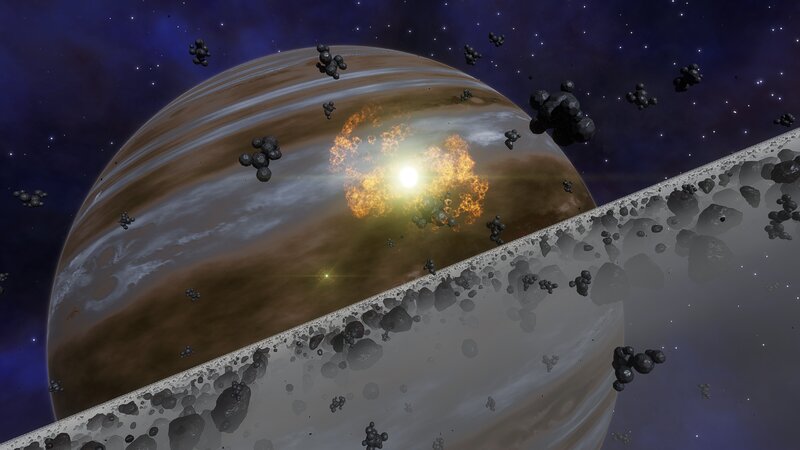 This is currently the only system where these Anomalies can be found, earning it a spot on the Canonn Challenge.
While the Anomalies are very beautiful, travelers should be wary, as they give off a powerful heat attack that can quickly damage or destroy a ship.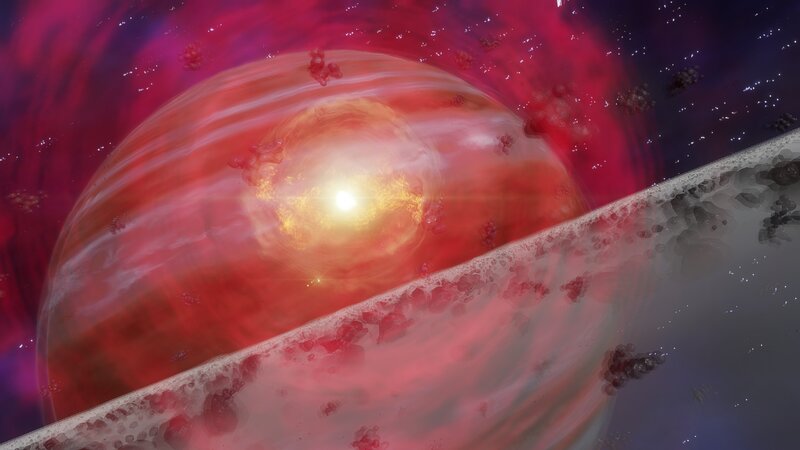 Farther from the deadly radiation of the neutron star, the system is host to various forms of surface life on its many moons. The dust clouds of the nebula can create stormy-looking skies on the atmospheric bodies.