Description: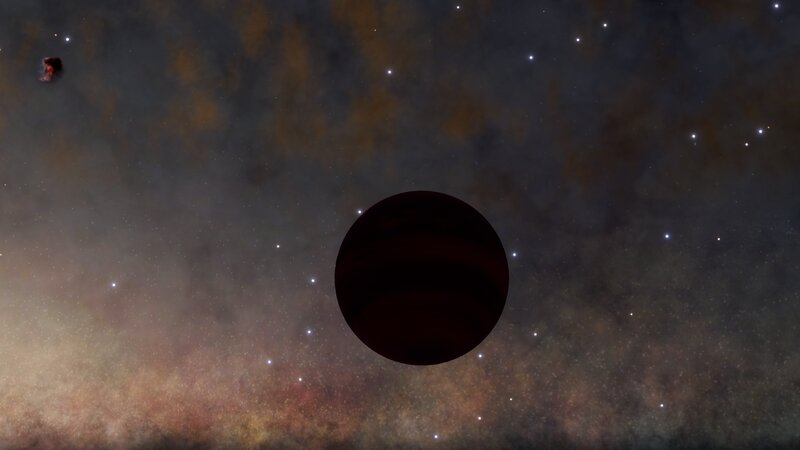 The darkened Wolf-Rayet star.
While on first glance it seems that this star will not cast any type of brightness on its only orbiting body, however, that turns out to not be the case.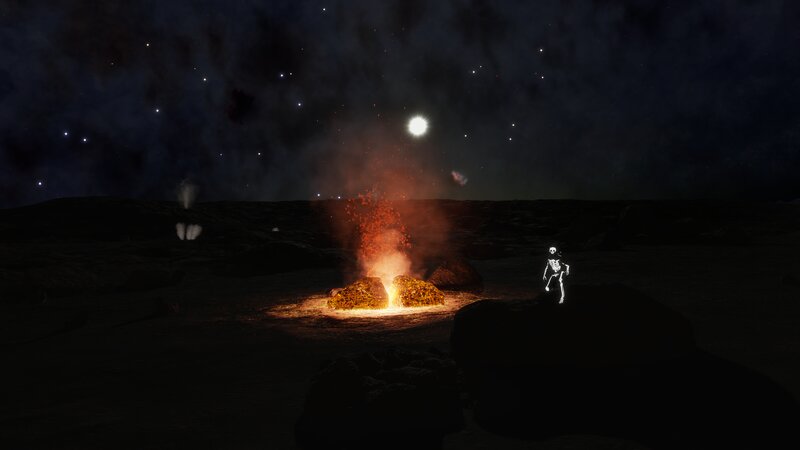 Silicate vapour geysers decorates the horizon, suggesting constant geological activity inside the planet. The planet has an almost Earth-like gravity of 1.03 g, and it's only bigger by 538 km.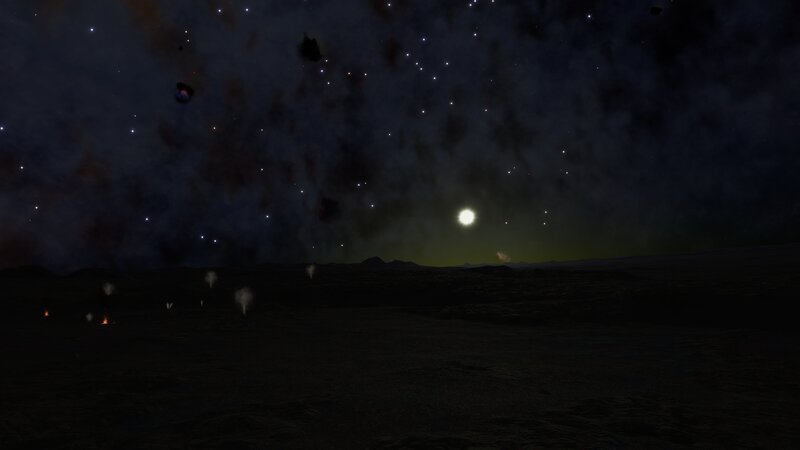 The Twilight realm
The planet accumulates the little light the parent gives it and creates a faint but bright reflection of its helium atmospheric component; not only brightening the skyline, but also the star itself. This makes an eerie sight that one can't see elsewhere in the galaxy, due to the rarity of this combination of star type and planet atmosphere. Regardless of the light the star gives however, the planet itself is extremely cold, maintaining a surface temperature of 20 K regardless of the time of the day.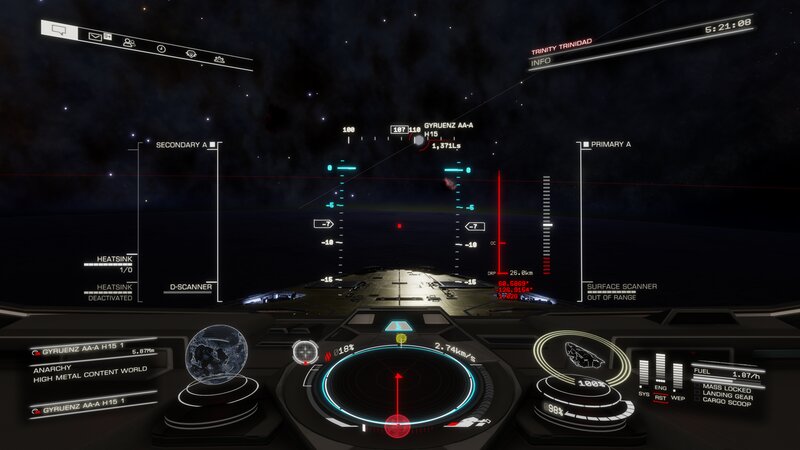 The strange phenomenon itself needs to be chased down, as the planet has a rotating speed of 1.1 days. An easy way to do this is to land in the day line of body A 1 while keeping an eye on the body, like shown in the picture above. Once you get the star on the horizon, you will be ready to enjoy this eerie spectacle. Otherwise the atmosphere glows in a faint blue with the brightened parent in the sky.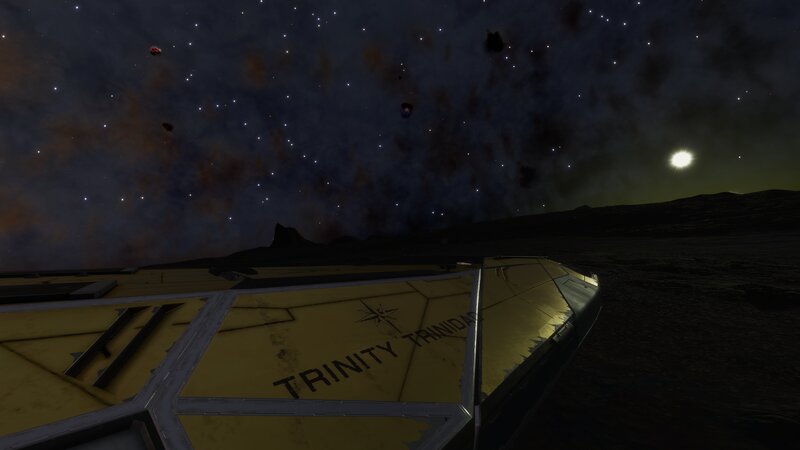 Reflection of the light on a spaceship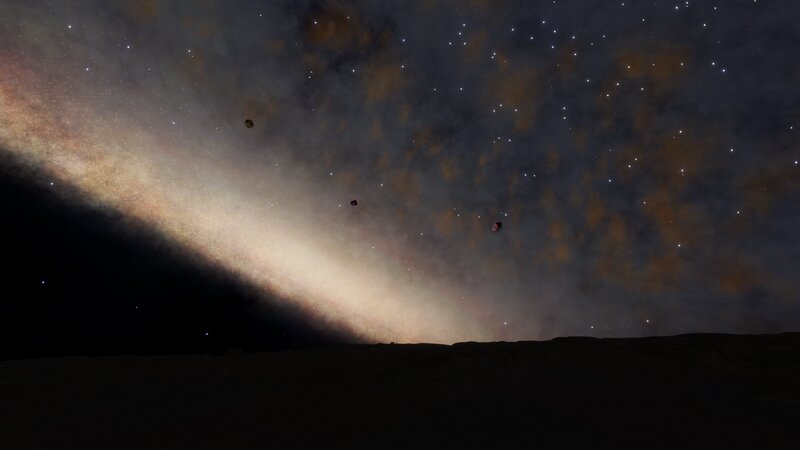 Turning around will let you have a stunning sight of the bottom of the galaxy, as this location is -1,736 ly below the galactic plane.