Description:
This system contains a number of scientifically and visually interesting elements. Bodies 2, 3, 3 a, 3 b and 4 co-orbit in a tight-knit formation to provide some stunning views.
Moons 3 a and 3 b regularly collide. Although the differing inclinations mean some collisions are only fleeting, this pair collides every 31.5 hours. As of 3308-09-14, these are the most frequent known recurring colliders.
Schedule of Collisions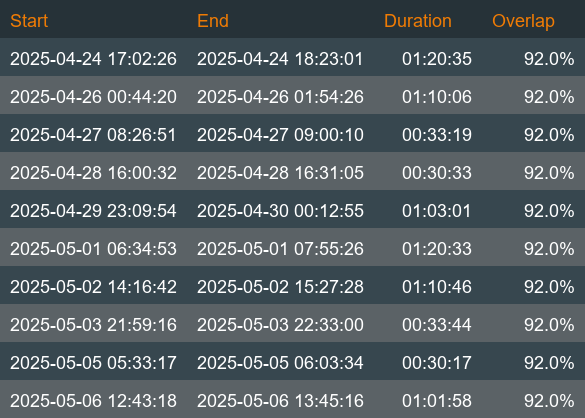 Of particular scientific interest is the fact that moon 3 b orbits its parent closer and faster than 3 a does. 3 b orbits with a semi major axis of 13,575 km and an orbital period of 2h 17m, whilst 3 a is at 14,273km and a period of 2h 28m.
Another point of scientific interest is that body 3 has two rings, but they are less than 10 km in total width.
System map

A sample of the views