Description: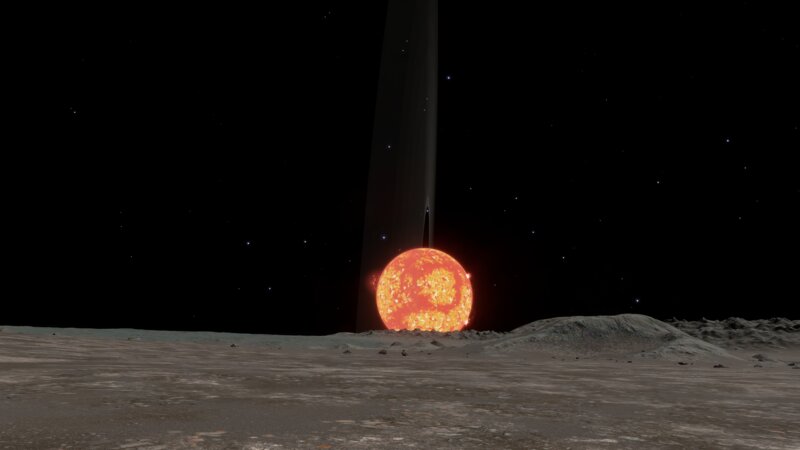 A view of the ringed red dwarf from a nearby planet.
This system hosts a ringed red dwarf, which is a pretty rare sight in the galaxy. With some close proximity to the Colonia Highway, it is a good place to stop for the intermediate explorer.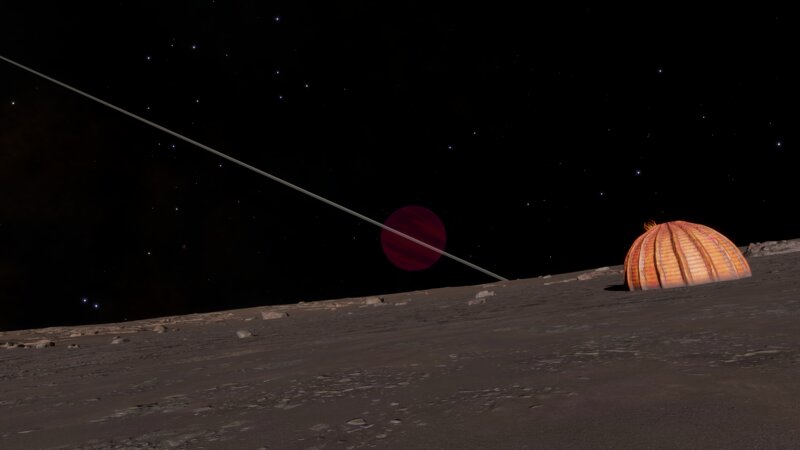 A view of the wide ringed brown dwarf star with some Roseum Anemone nearby.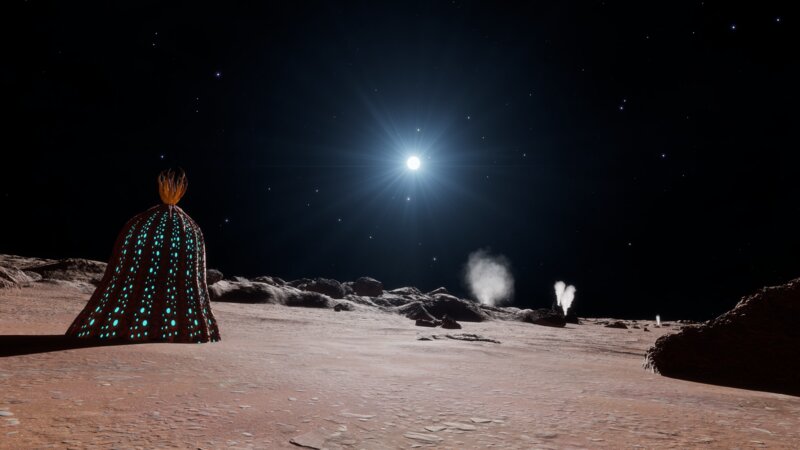 A view of the blue-white star with some silicate vapour volcanic activity and some Roseum Bioluminescent Anemone.
Due to the presence of Anemones, this is a good place to get some raw materials as well, as well as some exobiology data.
It is named in honor of the birds found on Earth from the genus of Icterus, also known as the New World orioles. These particular orioles are migratory, and live in temperate regions on Earth. Aurantis is the word for orange in latin; the same color as this ringed red dwarf.