Description:
Discovered during Children of the Core Expedition, the peculiar properties of this system's T-Tauri star causes many of the planets to have a pronounced green colouration. Such stars which have a surface temperature of exactly 2,400 K (or 5,200 K, 7,500 K, 10,000 K) exhibit this phenomenon. Their light is pink up close, then shifts through white to green after a certain distance.
The bodies in such systems are particularly striking when viewed from the FSS, giving the gas giants the appearance of glowing green gas giants.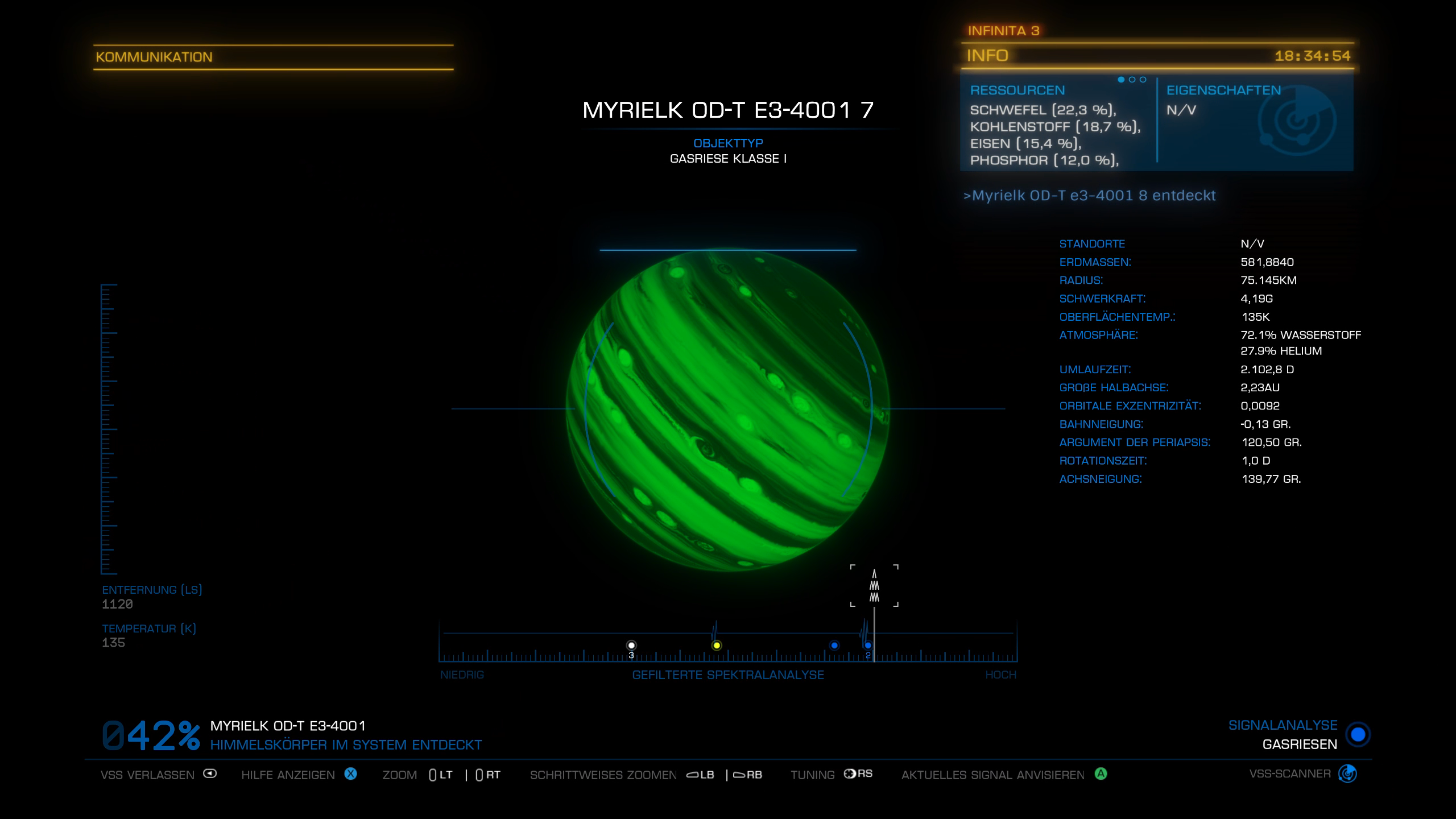 Even the Icy bodies appear bright green.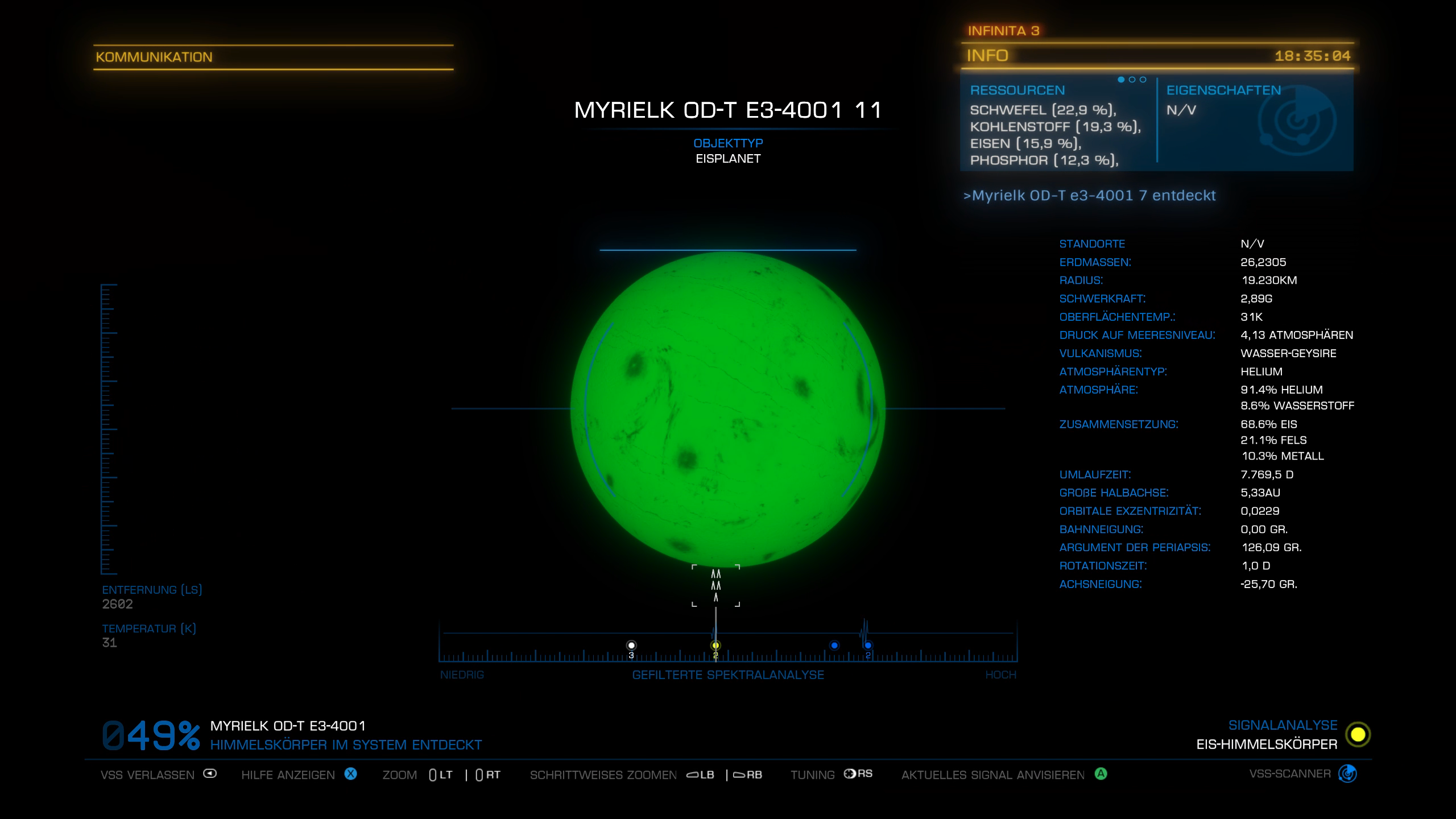 When viewed from orbit, the planets appear to have more of an olive complexion, rather than the vivid green in the FSS.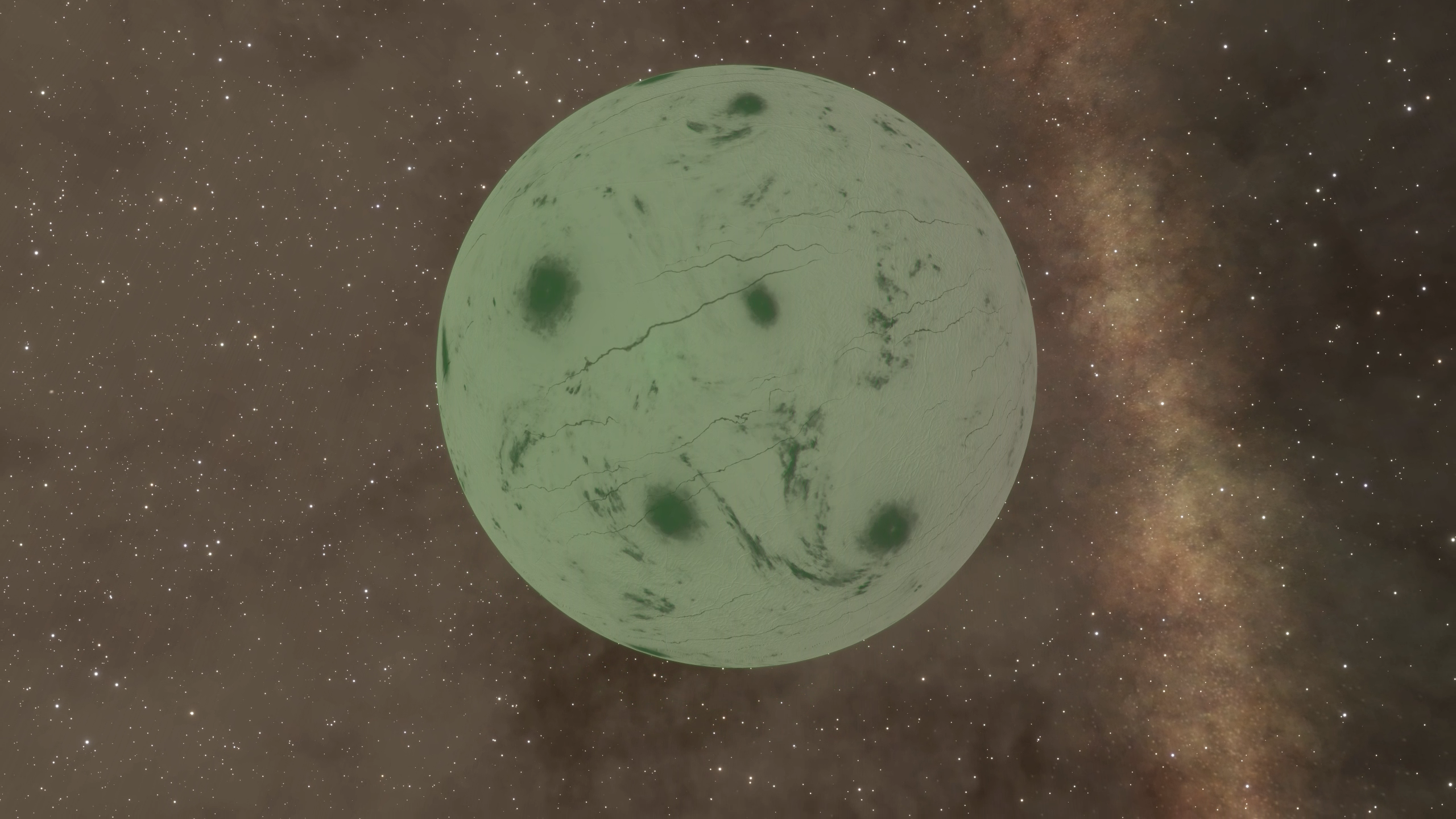 Ships in flight also appear to be bathed in green light.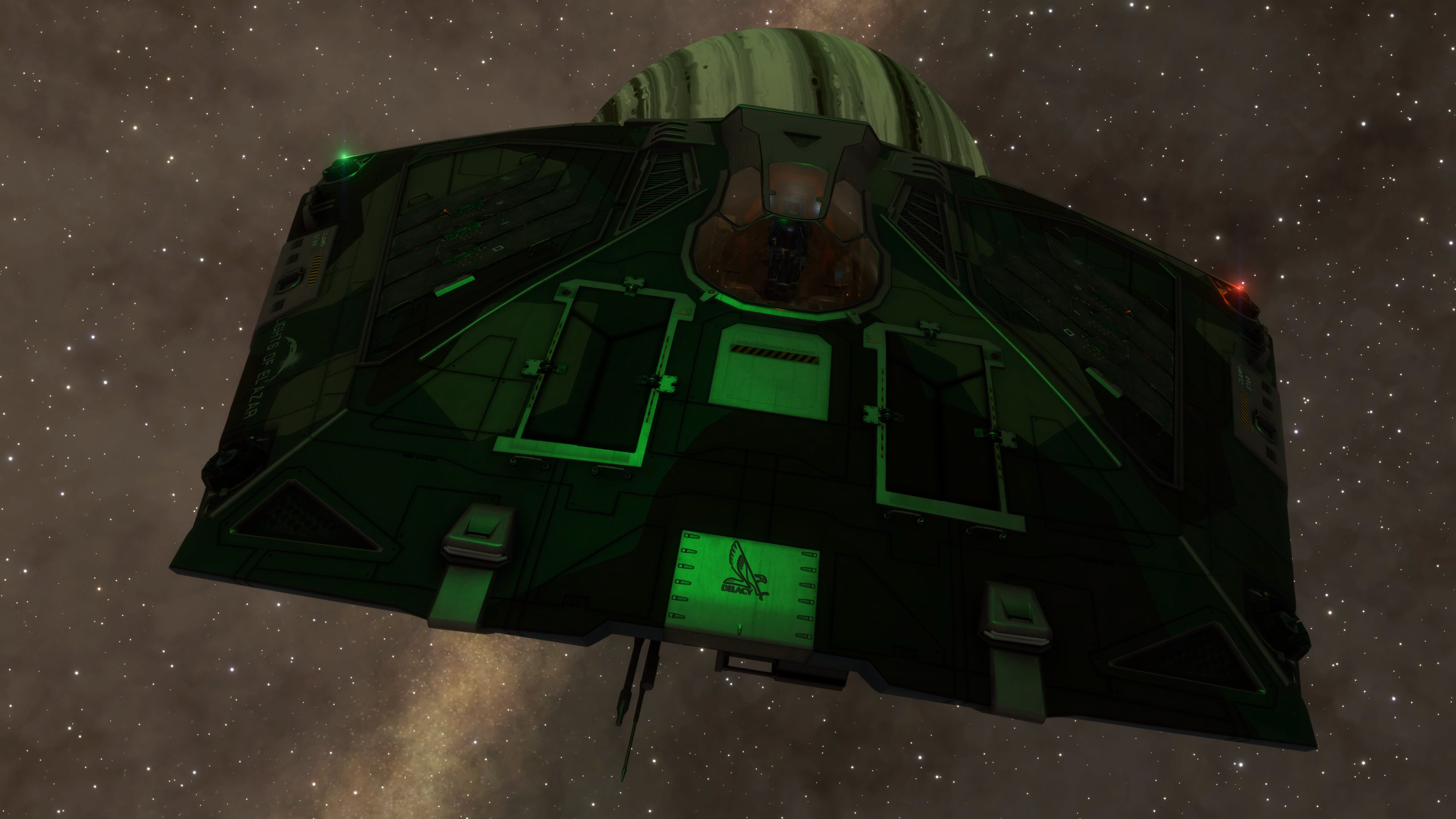 In honor of those who awoke from the dead, this system (found by the Commander of the Carrier Genezareth) is named after Lazarus, whose name is derived from the Hebrew אלעזר, Elʿāzār (Eleazar) meaning "God has helped".