Description:
Not far from Colonia is the Golden Cradle, a ringed neutron star and an M type red giant star which orbit a common barycentre in just under 70 days.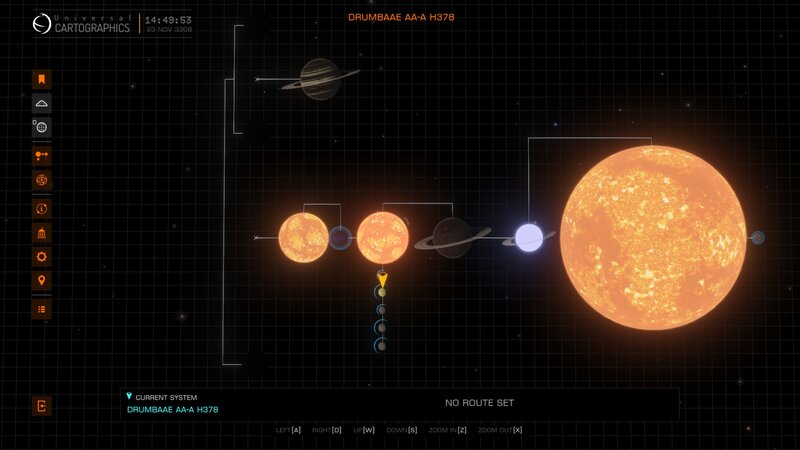 In the grand scheme of the system, the two stars' barycentre orbits in a planetary configuration around three black holes. An uncommon blue water giant planet can also be found in the system.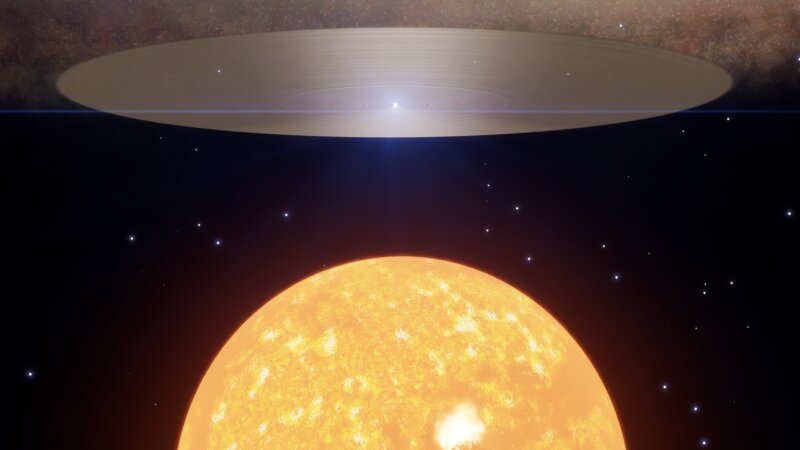 When approaching the binary pair, the neutron star's large rings are dwarfed by the size of the red giant, which bathes them in a warm golden color. Normally the rings of stellar remnants either shine bluish, or are not lit at all.