Description:
Near the outer bounds of the Galactic Centre region is this Green Gas Giant with Ammonia Life. Some of these organisms in the upper atmosphere have been discolored with an unusual dark maroon color. Despite ship systems classifying this planet as being a Green Gas Giant, the neon green bioluminescent algae are not too exposed on the surface cloud layers, possibly circulated deeper within the giant by storms and cloud convection.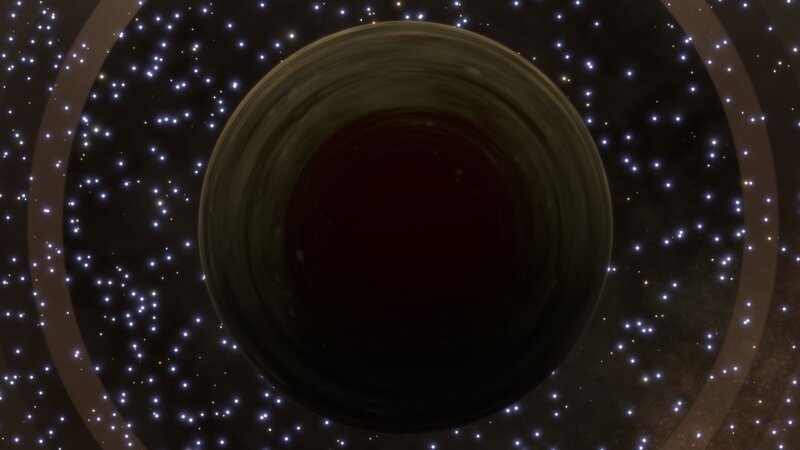 Because of the planet's obliquity, there is only ever one pole that is fully illuminated at one time. Both poles share this red discoloration.
As this planet can be found inside the Galactic Centre region, the mysterious K-10 type Anomalies can be found embedded within the planet's rings, as well as elsewhere in-system at one of the stable Lagrange Points.