Description:
On May 23, 3301, CMDR Kelly Eldridge, who had been exploring deep in the black, took the following photo of what she described as "the strangest gas giant I've seen so far.".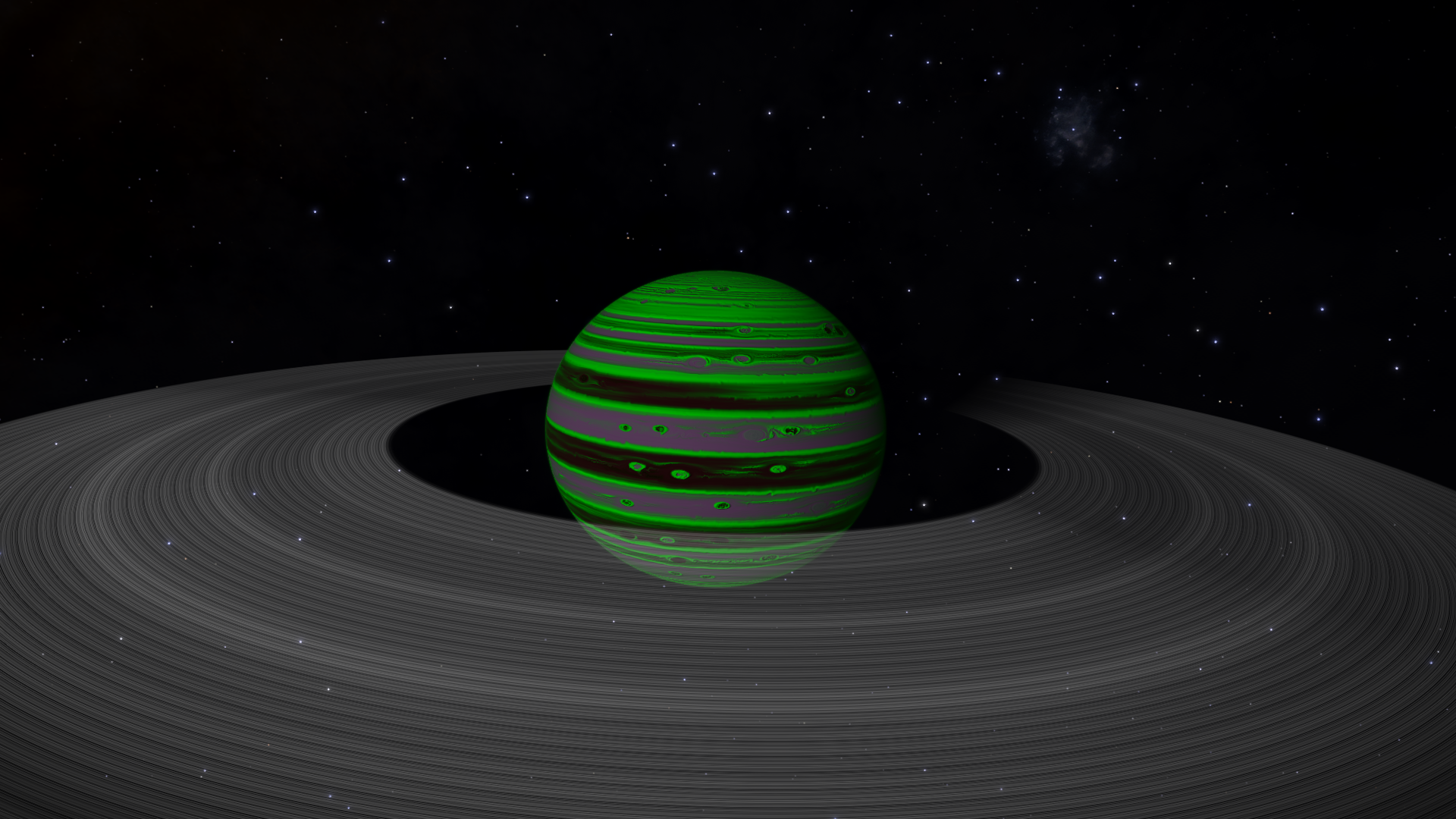 The only known photo of this body at the time; circa 3301.
She would continue to finish her expedition, however, she vanished soon after she returned to inhabited space. Unfortunately, at the time she didn't realized the significance of her discovery, and she didn't note down which system she found it in. With CMDR Kelly Eldridge's disappearance, the only clues that remained were the single picture she took, and a short diary she kept of her expedition.
People would soon go on to discover more of the rare and elusive green gas giants, but the location of where the first one was discovered was lost. Many efforts were done to rediscover this body, but all of them were met with failure.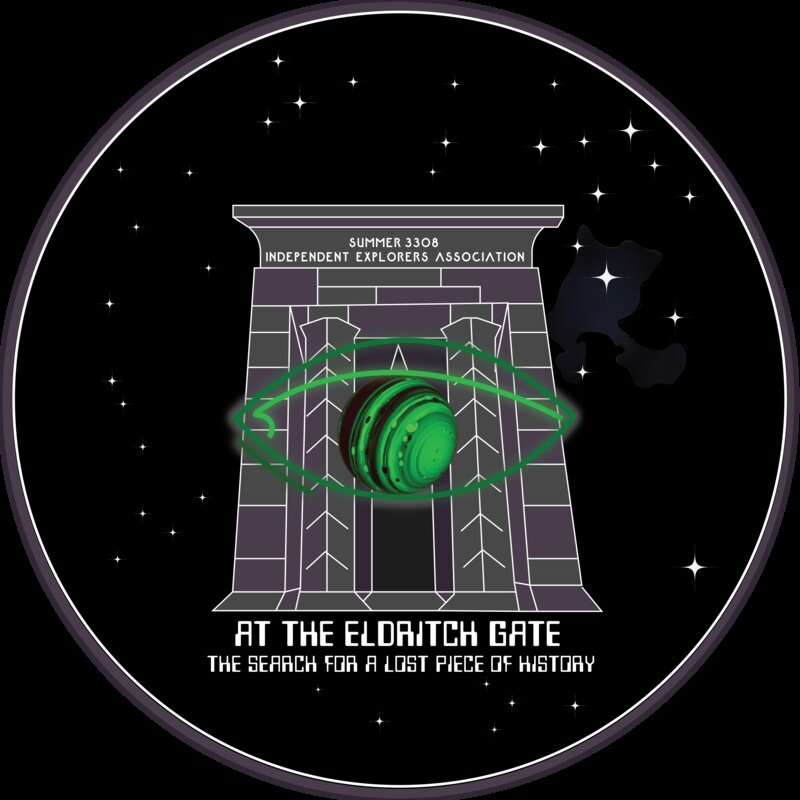 Seven years later, The Independent Explorers Association (IEA), a dedicated group of explorers, launched the At the Eldritch Gate expedition inviting anyone adventurous enough to join the quest to recover this piece of lost history.
More than 250 explorers in conjunction with 16 participating organizations, scoured the galaxy looking for the exact places where CMDR Kelly Eldridge might have travelled, based on the entries in her diary, and used the positions of stars and dust clouds on her photo to finally rediscover the lost green gas giant. This led to a search that uncovered more details about where Kelly Eldridge went and what she found, and as more of her trail was found, the investigation took many turns.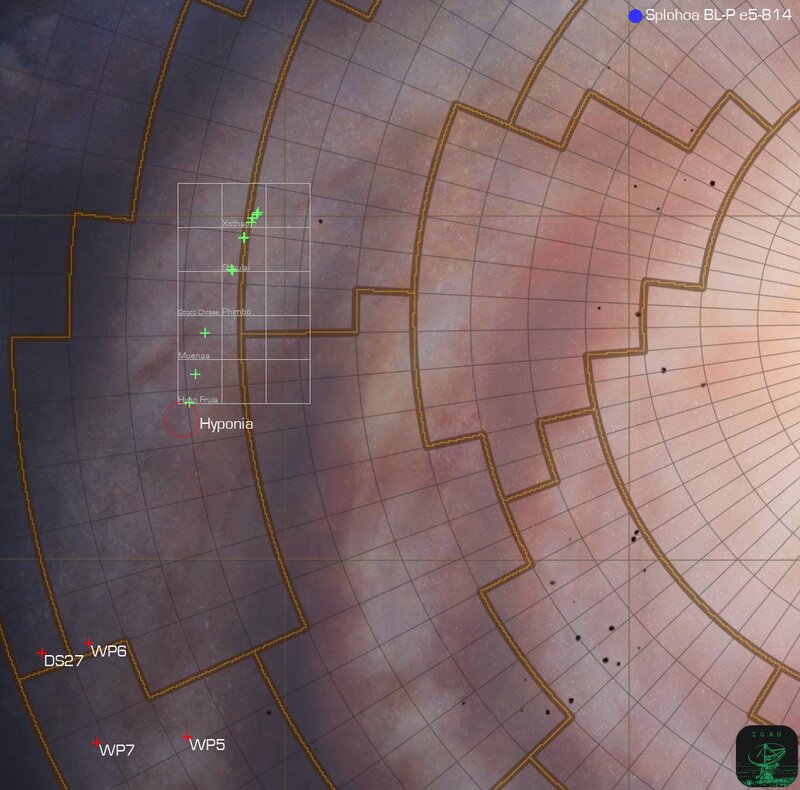 A map of CMDR Kelly Eldridge's located systems, used to theorise her route, which eventually led to the discovery of the system. Credit: CMDR Matt G, IGAU
A month later, these investigations bore fruit, when on the evening of 08/16/3308, CMDR Orange! rediscovered the planet in the Shaulai DL-P d5-274 system: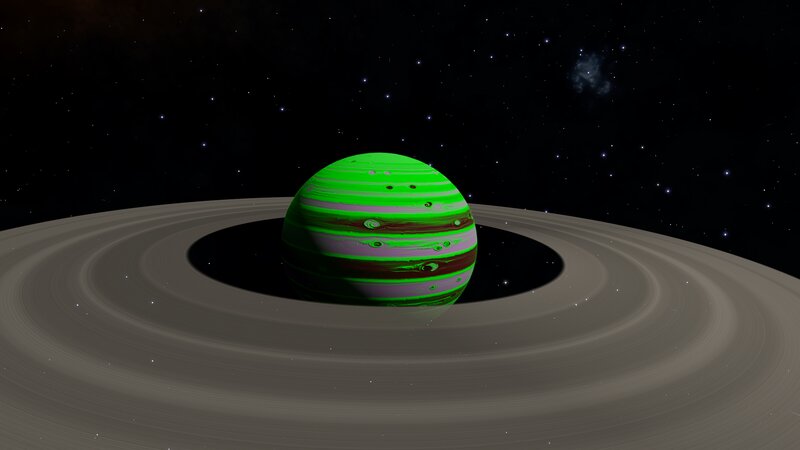 Eldritch Gate's Lost Treasure circa 3308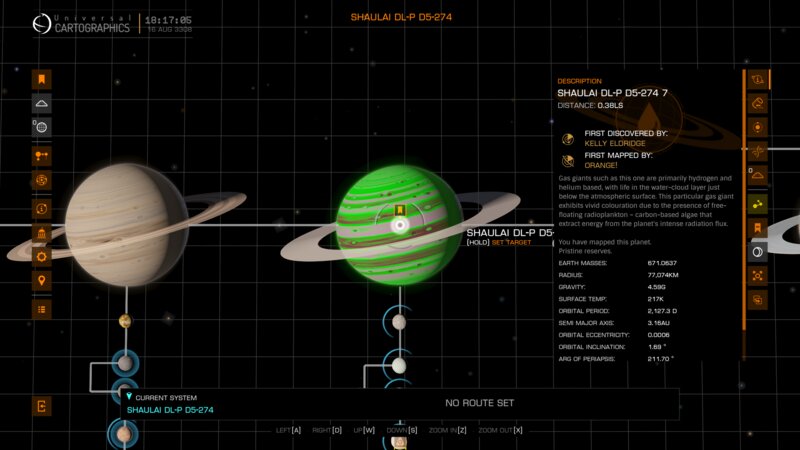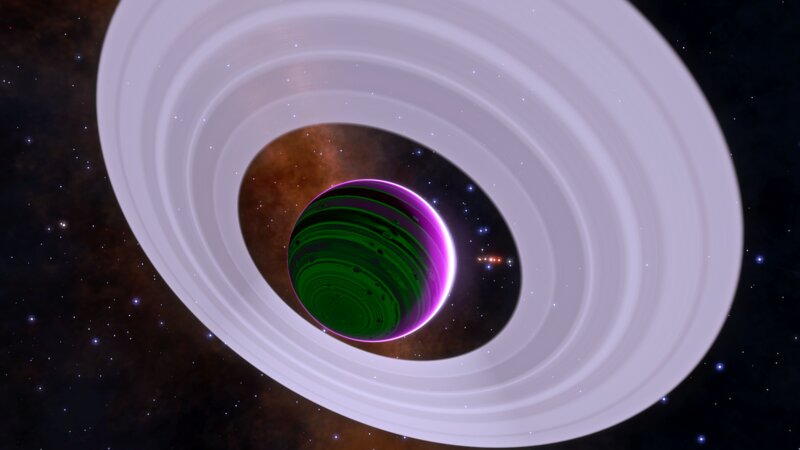 Image credit: CMDR Donosporidium
For more details on how exactly the discovery was made, please see CMDR Orange!'s detailed account.
On September 2, 3308, GalNet ran an article about the discovery: "Remarkable 'Lost Planet' Rediscovered"