Description:
Located deep in the Vulcan Gate region, this moon is characterized by thin overlapping icy rings.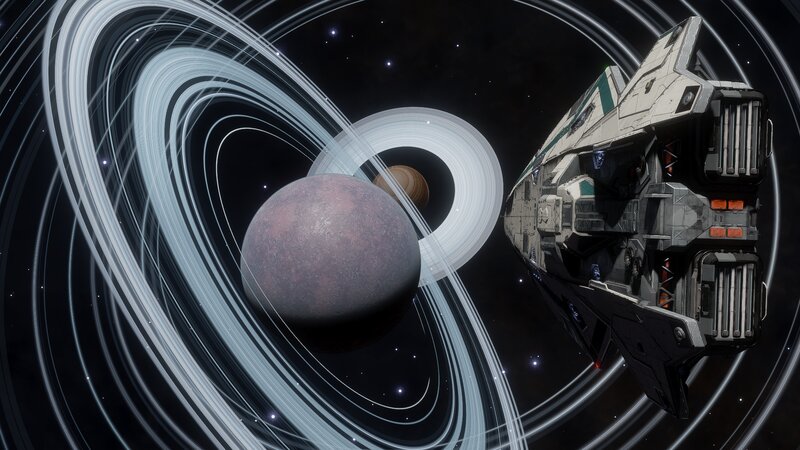 The name comes from Greek mythology: Philomela wove a robe that told her sad story. The robe gave her strength for her revenge.
The sky of the moon B 1 b is dominated by the ringed helium-rich gas giant B 1 and its outer radius of 1.5 million kilometers, with the shepherd moon B 1 a situated between them.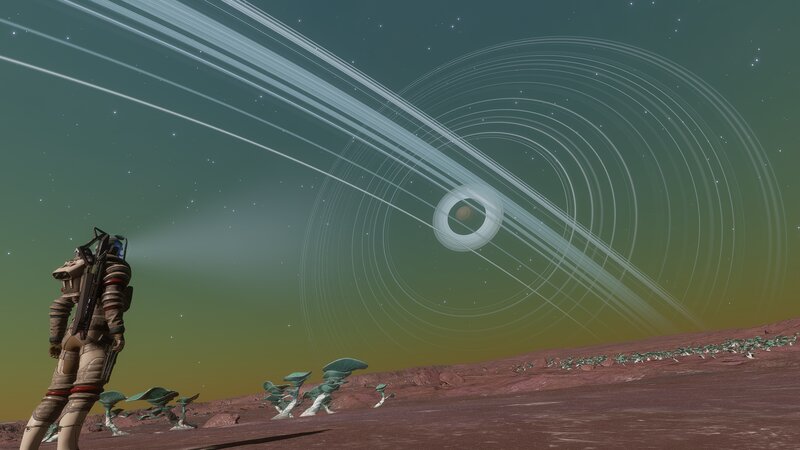 The low surface temperature of just 109 K allows only a variation of two species. The Fonticulua Campestris offer nice photo opportunities.