Description:
The main star of this system is a neutron star, but the feature that gets overlooked by travelers of the Neutron Highway is that this system is home to a rather pink T type star with a landable, large radius icy planet (C 1) in an eccentric orbit that passes close to the star every 4.9 hours.
The surfaces of the bodies are only separated by 94,000 km at the closest point, giving some spectacular on foot views of the brown dwarf from the mountaintops.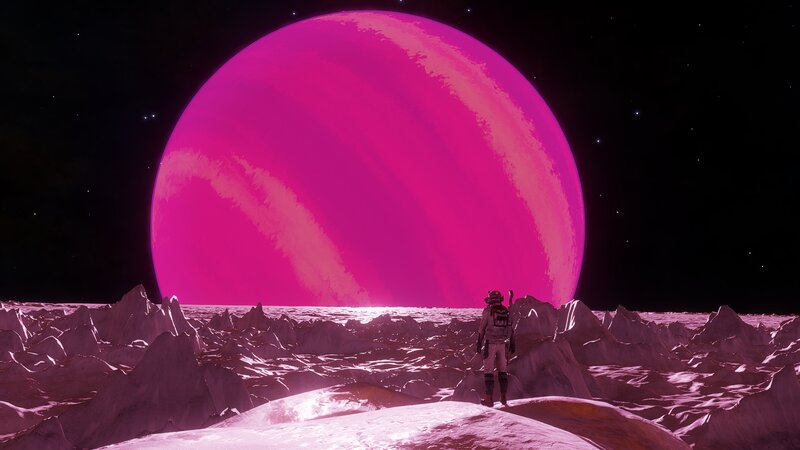 The planet itself has a 7.3 hour day and is not tidally locked.
The system was named Pink Purie by the galactic renowned celebrity Sally Morgan-Moore. A purie is a clear coloured sphere from the ancient child's game marbles. While not specially sought after by collectors, the puries were often cherished by players.