Description:
Deep in the Veils region lies a pretty remarkable system full of ringed worlds...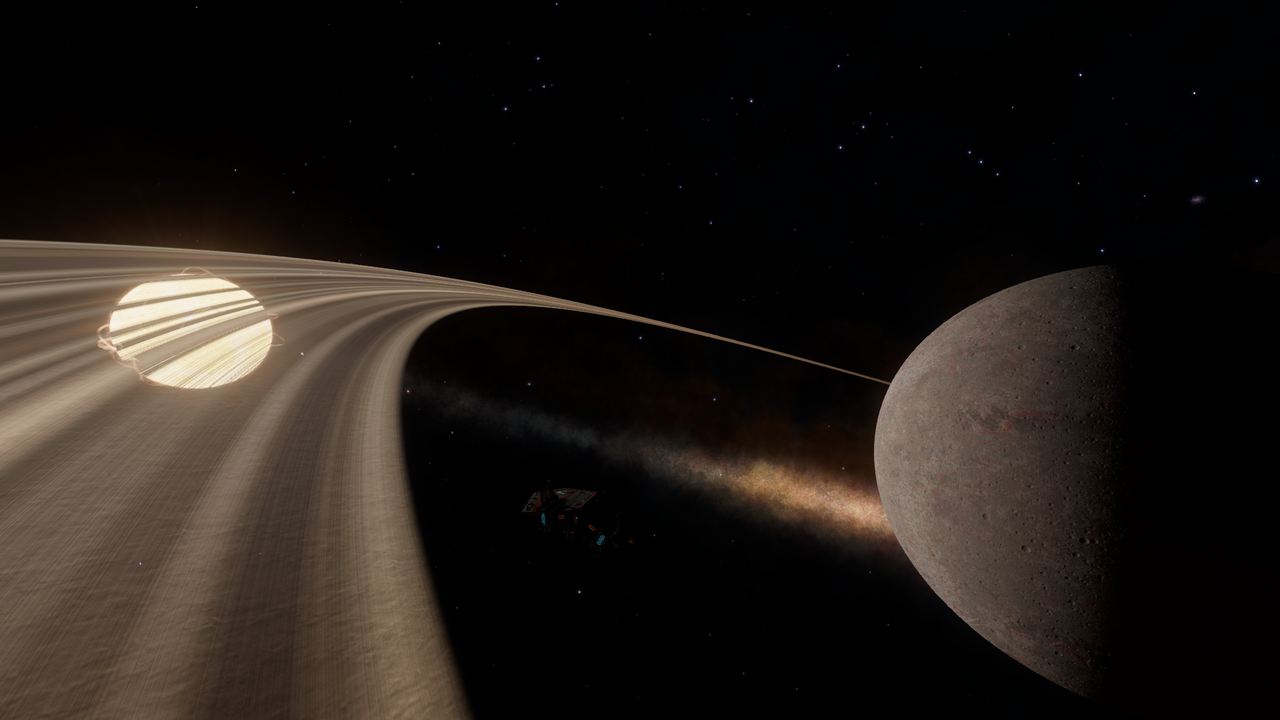 The first one - named after Andvari's cursed ring '
Andvaranaut
' - is a tidally-locked metal-rich body with iron magma geysers, swinging around its main star in 5 day. Its walkable surface boils at an unfathomable 1,187 K. One is able to get some spectacular views from the surface, watching the sun sit atop the ring, but don't take too long admiring the sights, lest you fall to the ring's fiery curse...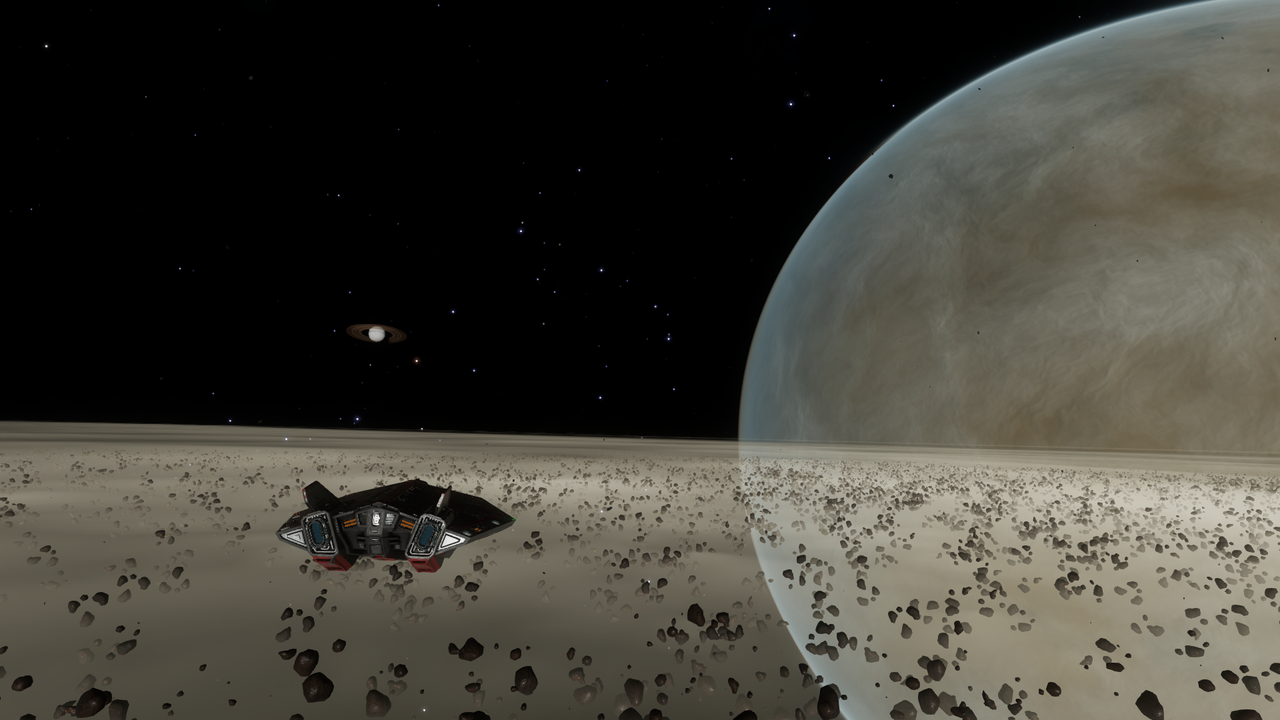 Further within the system is a ringed terraformable HMC (body 9, '
Sigurd
') that has avoided Andvari's curse, orbiting a ringed class II gas giant (body 8, '
Gurun
'). Imagine what the view would be like from its surface one day.
Other notable bodies in the system include two unusually small class III giants (bodies 6 and 7), with a radius of only 15,408.7 km and 17,638.1 km respectively. A couple other ringed HMCs are landable too (bodies 3 and 5).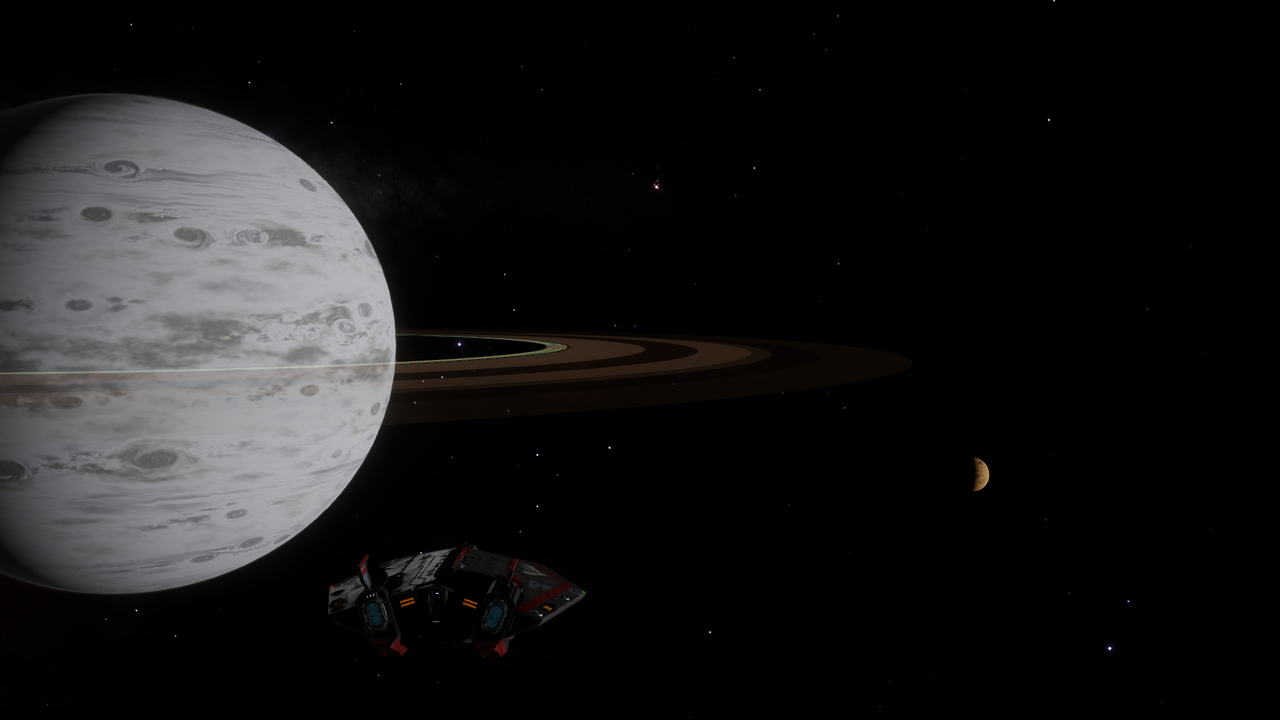 Another ringed class II giant has a moon which is quite close to the ring's outer edge.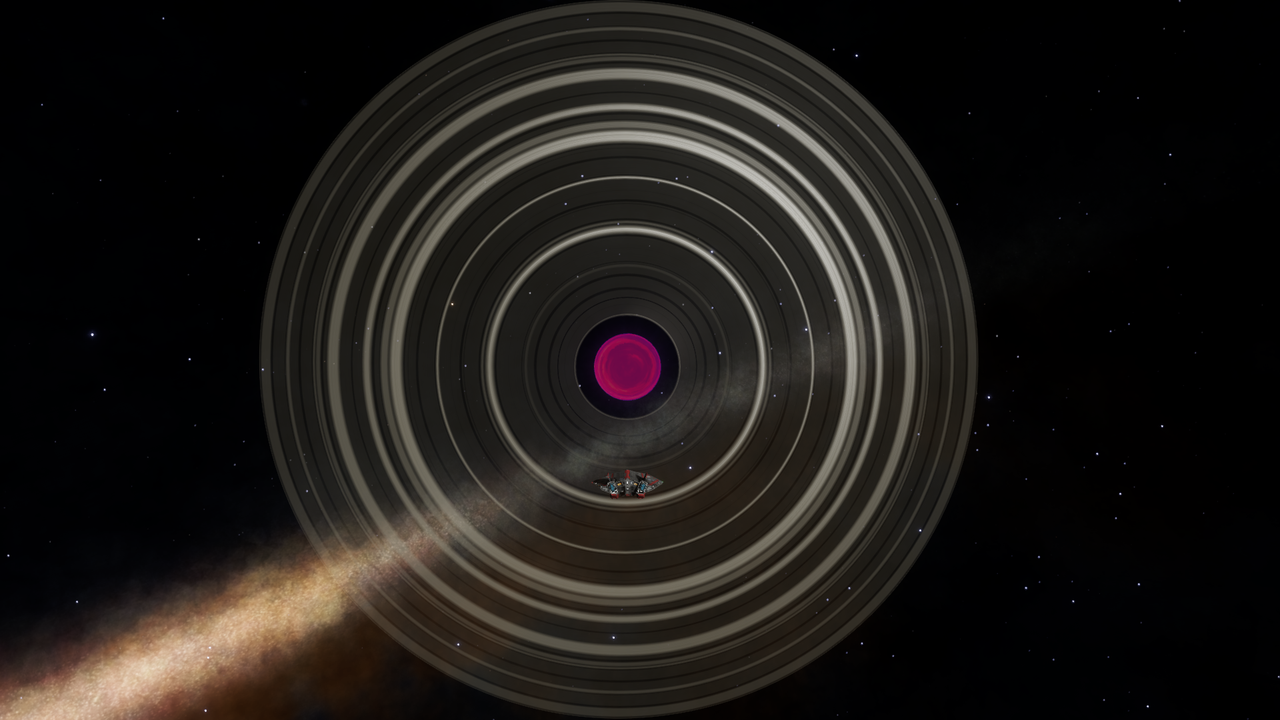 The last notable body is a brown dwarf star (body 12) that has a massive ring that extends out to 2 lightseconds wide. From above the star's pole you can picture it as a judging eye, watching over the system to keep Andvaranaut under control.